A FREE software solution generating a Workforce Profile Analysis.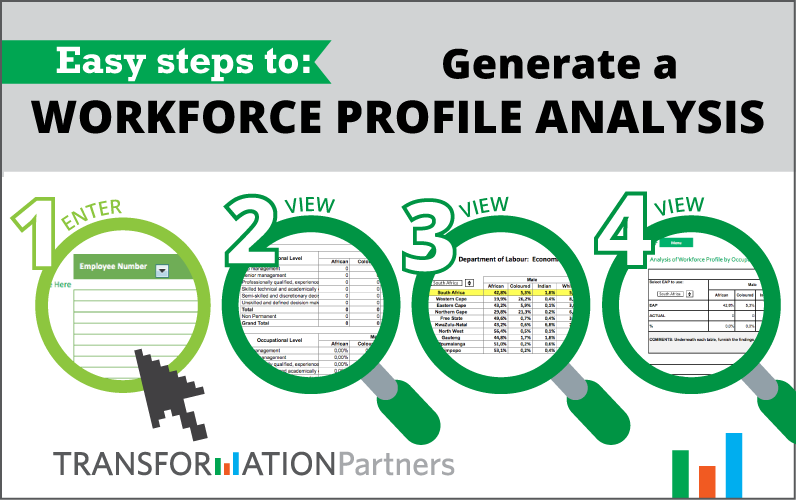 Are you in the process conducting an Analysis as required by section 19 of the Employment Equity Act?
Are you in a position to generate the quantitative data (Workforce Profile Analysis) required to complete the prescribed Barrier Analysis Report (Form EEA12)?
Click here to view a video on how to use the application.
Click here to download a useful MS Excel based application to assist you in generating Workforce Profile Analysis
Click here for a comprehensive guide on "How to Implement Employment Equity"
Join the conversation:
How have you compiled your Employment Equity Workforce Profile Analysis?
What challenges have you encountered?
What successes have you experienced?